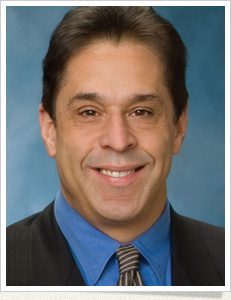 For some, the echoes of a difficult and abusive childhood are so haunting that success as an adult is elusive.
This has not been the case for one of the nation's top TV news talent agents, Mort Meisner. Not by a long shot.
In his memoir, Enough to Be Dangerous, Mort explores the impact those dark beginnings had on his career, his relationships, his role as a parent, and ultimately, his success.
In Just Enough to Be Dangerous, Mort Rose to Achieve
Because so many factors are involved, it's tough to say what makes one victim of child abuse thrive while another falters. Especially when they're reared by the same parents. Mort had a brother, Tony, who was almost ten years his senior.
Tony's role in the family was distinctly different from Mort's, as Mort recalls in Enough to Be Dangerous:
It wasn't uncommon for me or my mom to be tossed down the stairs by my dad as if we were rag dolls. I remember clearly Tony punching my father in the face as he tried to pull him off of my mother. My father head-locked my brother and rammed his head into our obsolete Kelvinator refrigerator. The best my mother could do was to retaliate with a slap or a scratch. It was always to no avail. The beatings became worse – and each time the apologies flowed again and again.
Mort had a protector in Tony. He protected his younger brother from the very people who were supposed to nurture them both. His parents. And you can be sure that does a hatchet job on one's psyche.
An Unsympathetic Mother
Of course, Tony couldn't be there to protect Mort all the time. And although he'd shielded their mother from their father's physical abuse as well, she was no stranger to doling out her own form of pain.
In Enough to Be Dangerous, Mort remembers one morning when he overslept and his angry mother awakened him and forced him to put his coat on over his pajamas and head to school:
Not comfortable with the idea of wearing my pajamas to school, I hesitated. She yanked me close to her and zipped the hood, catching my hair in it. I screamed and cried. "Mama, stop!" I pleaded. "It hurts!" Before I knew what was happening, she delivered a vicious smack to my face. Her eyes went dark and glassy. "I hate you," she said with a low growl. "You are not my little boy. I wish I never had you."
He was only in second grade.
Suffice it to say, Tony and Mort were living a life that was a far cry from the perfect, happy families that were portrayed on television at that time on shows like Leave it to Beaver. Wally and The Beav they were not.
Each Faced Their Own Struggles
In spite of the abuse, both Mort and Tony would rise to success. They would also both raise children with a determined intention to never treat them as they were treated. In this, they succeeded.
But each would also succumb to drug use to mask their unrelenting, soul-crushing guilt, shame, and pain. Mort would overcome his addiction and continue to strive. Tony, on the other hand, would not. And in the end, Mort would lose the first person who ever protected him.
Get the Whole Story in Enough to Be Dangerous
Want more?
Enough to Be Dangerous will officially be released in hardcover, paperback, and ebook on October 1, 2020 from Two Sisters Writing & Publishing.
Meanwhile, stay tuned for updates on how you can pre-order your autographed copy, as well as get all the 411 about the book launch party and other exciting events. Coming soon!
This book will show you one man's powerful climb to the top of the TV news industry as a renowned talent agent—advocating for justice, equality, and integrity every step of the way. Mort's story will shock you and inspire you with a resilience of the human spirit that can transform pain into purpose to heal oneself, then help others.