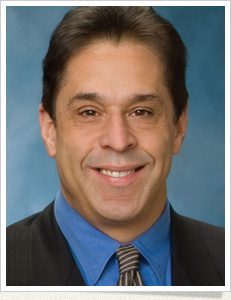 Mort Meisner Shares How He's Enough to Be Dangerous in His Powerful New Memoir Coming October 1, 2020
What's Enough to Be Dangerous, you ask?
The short answer: Enough to Be Dangerous is Mort Meisner's memoir.
And while we won't be so cliché as to say, "But it's so much more than just a memoir," we can say that some pretty juicy stuff awaits anyone who dares crack open this book.
Rock and roll? In there. Drug abuse? In there. Celebrities? In there. International intrigue? In there. (Well, sorta.) The Pope is even in there.
Whatever floats your boat, you're bound to find some element of it in Mort's life story.
This Michigan native spent his life telling stories on television screens across America. Now it's his turn, as he shifts the spotlight onto this collection of poignant and powerful stories that will leave you laughing, crying, and contemplating some provocative questions about life.
A Life That Has Been Anything But Average
Mort Meisner knows talent when he sees it. Right out of high school, he began working in the rock music industry, honing his skills as a promoter. Today, some of the biggest names pay tribute to Mort as seminal in their success. In fact, superstars such as Bruce Springsteen, Aerosmith, KISS, and Elton John, owe some of their early bookings to Mort's natural networking and development skills.
While immersing in the earsplitting, eye-popping excitement of the rock and roll scene by night, Mort studied journalism and communications by day at the University of Detroit.
All those unpredictable, wild nights with rock bands, combined with a solid journalism education, laid a foundation in the late 1970s for Mort to launch into a trailblazing career in the highly competitive broadcast news industry.
The Wild World of Broadcasting
His broadcast days began at WXYZ in Detroit, where he worked with the late and larger-than-life Bill Bonds. Mort eventually worked in Chicago and St. Louis before returning to Detroit in the late 1980s to revive the nearly defunct WJBK. Mort's Midas Touch transformed the CBS-turned-Fox affiliate into a huge success.
Fast forward to today, as Mort utilizes his high energy and vision as a news talent agent—helping some of the nation's most gifted on-air talent develop and advance their careers.
In the book, Mort shines the spotlight on stories that you have to read to believe. He also courageously shares how he was no stranger to the drama, chaos, and violence of the news industry, because he witnessed and endured that as a child in his home, and in a turbulent world rife with racism in 1960s Detroit.
Childhood Wrought with Abuse and Instability
It's easy to believe that successful people have simply coasted through life. And some have. But that's not the case with Mort.
"I've been telling my wild broadcast and music stories for years," he says. "But I've also made light of some of the horror that I normalized from my childhood. Abuse, poverty, and evictions were a regular part of growing up in Detroit for me. As horrible as the abuse was, it prepared me for facing the many challenges that would come from working in these industries."
"Would I have preferred to have a more peaceful childhood?" he continues. "Sure. But writing this book has helped me put those dark days behind me. I've spent decades thinking about writing this book and about how I managed to maintain my principles in two of the most morally corrupt industries out there. So I finally put pen to paper and did it."
The Result Is Enough to Be Dangerous
Simply put, Enough to Be Dangerous: A Memoir documents a life lived out loud, in color, with lots of action.
Mort Meisner's life.
From dealing with stormy anchor Bill Bonds's antics… to covering the Tanya Harding/Nancy Kerrigan ice skating assault story… to forming a bond with Bruce Springsteen… to taking the fight for his adopted daughter all the way to the Supreme Court… you'll find no dull moments in this life.
So get ready to read!
Stay tuned for updates on how you can pre-order your autographed copy of Enough to Be Dangerous: A Memoir by Mort Meisner.
And watch for announcements about a book launch party and other fun events you can attend when the book is officially released in hardcover, paperback, and ebook on October 1, 2020 from Two Sisters Writing & Publishing.
You can also learn about training events that Mort is planning to help broadcast journalists who want to excel in the ever-changing world of television news.
From now until then, we'll be sharing snippets of stories… quotes… flashback photos… and fascinating facts springing from the pages of the book.
So whether you're a journalist or a rock 'n roll fan or simply someone who's looking for a great book to read, you're going to love Enough to Be Dangerous: A Memoir by Mort Meisner.