Mort Meisner has been electrifying the airwaves on TV and radio—as well as telling it like it is in print and online media—during interviews about his best-selling memoir, Enough to Be Dangerous, released on October 1st.
As a guest on Fox 2 Detroit's Let It Rip! he did just that with his hard-hitting spin on the first presidential debate. During live interviews in St. Louis, and on The Mitch Albom Show, Mort has divulged some of the difficulties he experienced, and the tough realities he faced as a news director in big-city newsrooms.
Currently one of the nation's top news talent agents, Mort shares stories in his book about his life as an agent, rock and roll promoter, and highly successful news director. He also describes how he resuscitated several stations around the country in the 1970s and 80s, including WJBK in Detroit, which was dangerously close to gasping its final breath.
For as rewarding as his work was, though, he still questions whether he could have been a little softer around the edges during certain occasions.
Raising the Bar
To know Mort now, it's tough to imagine his being anything but the kind, charitable, and enormously personable guy he is.
Yet while he's always possessed those qualities, there were simply times that they didn't serve him. You didn't bring a station back from the dead by tip-toeing around talent and cutting everyone a lot of slack.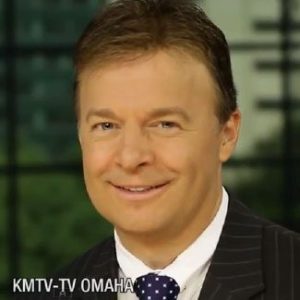 And if you were going to work at a station that Mort Meisner was managing, then you were expected to meet up to (and beyond, ideally) his high expectations. Craig Negrelli was one of those people who rose to the occasion.
In a previous blog post, we talked about Craig and how Mort saw something in Craig that others hadn't. The ability to see true potential in talent is one of Mort's superpowers.
Even Craig's former agent said he'd never be an anchor. Mort disagreed. Craig wasn't anchor material when Mort met him. But with a tremendous amount of guidance and coaching from Mort, he's now a successful anchor in Wichita.
These days, Mort is Craig's agent.
Even so, Mort had no intention of making Craig's journey an easy one. He drove him hard and wasn't willing to give him any breaks he didn't deserve.
Driving Talent Hard to Be Their Best
As Mort worked his way up the news director/management ladder, he continued to battle sexism and racism in the industry. And there was no shortage of either. But because racism was so insidious, he often came across Black talent that was very promising, but hadn't been given any chances.
Black male talent in the industry was grossly referred to as The Garbagemen. They were given bottom-of-the-barrel, lackluster stories that nobody else would covered. So there wasn't much motivation for these reporters to improve.
Furthermore, management didn't believe in them and did nothing to foster their growth. Until Mort came along.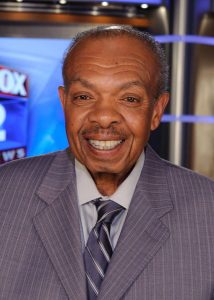 Such was the case with Al Allen, who also has a memoir released by Two Sisters Writing & Publishing. When Mort came to WJBK, Al was one of the lower men on the totem pole. Mort could see he was an unquestionably good reporter, but suspected management had only hired him for the sake of appearance and had no interest in seeing what he could really do.
Mort changed that. He came in, took over, and made it crystal clear to Al what he expected of him. He also assured him that he knew that Al was more than capable of meeting those expectations. At times, it wasn't pretty. There was some pretty hardcore "tough love" going on and Mort wasn't feeling particularly popular.
Yet, in an interview this past week, Al had this to say about Mort:
"I've known Mort for a long time. He was a visionary news director. He saw things in reporters they didn't see in themselves. He had the key to lift restrictions we were under to make reporters award-winning broadcast journalists — including myself. That's the kind of person he is. He changed the way we were doing stories at Fox 2, which allowed us to breathe, so to speak. By breathing, we could do a better job. We didn't realize how good we were until we had these restrictions lifted by Mort."
Those words brought tears to Mort's eyes.
Questioning the Hard Knocks
While Enough to Be Dangerous certainly covers Mort Meisner's career life, it also documents a painful childhood wrought with verbal and physical abuse. Mort's father, in particular, felt that abuse was the best and perhaps only way to motivate someone.
As such, Mort's been left to question whether some of that "training" seeped into his handling of employees. Is it possible that he could have garnered the same results without being quite so rigid and demanding?
Hindsight being 20/20, he has mentioned that if he were to do it now, he'd probably soften a bit. But at the end of the day, he knows that his hard knocks approach those many years ago made a world of difference for the Craig Negrellis and Al Allens he helped along the way.
And he wouldn't trade that for anything.
See Mort in Action in Enough to Be Dangerous
To get the bigger picture of the larger-than-life Mort Meisner and how both his accomplishments and failures formed who he is, order a copy of his memoir today by clicking here.
And stay tuned. The official launch party is in its final planning stages, so subscribe to our blog to stay in the know!
Interview With John Pertzborn